Military Knives and Daggers of the World.
Welcome to our forum!
If you want to become a member (It's free of charge!) of our excellent forum about Military Knifes and Daggers of the world – PLEASE send a personal email to WEBMASTER telling me your name and what you collect. Sorry to say - All automatic applications will be deleted due to all spam.
Tell me also which alias you want to use.
Kindest regards
Webmaster
-----
Here you can see a picture of the forum when you are a member. This is the first page with an overview of some of the sub-forums.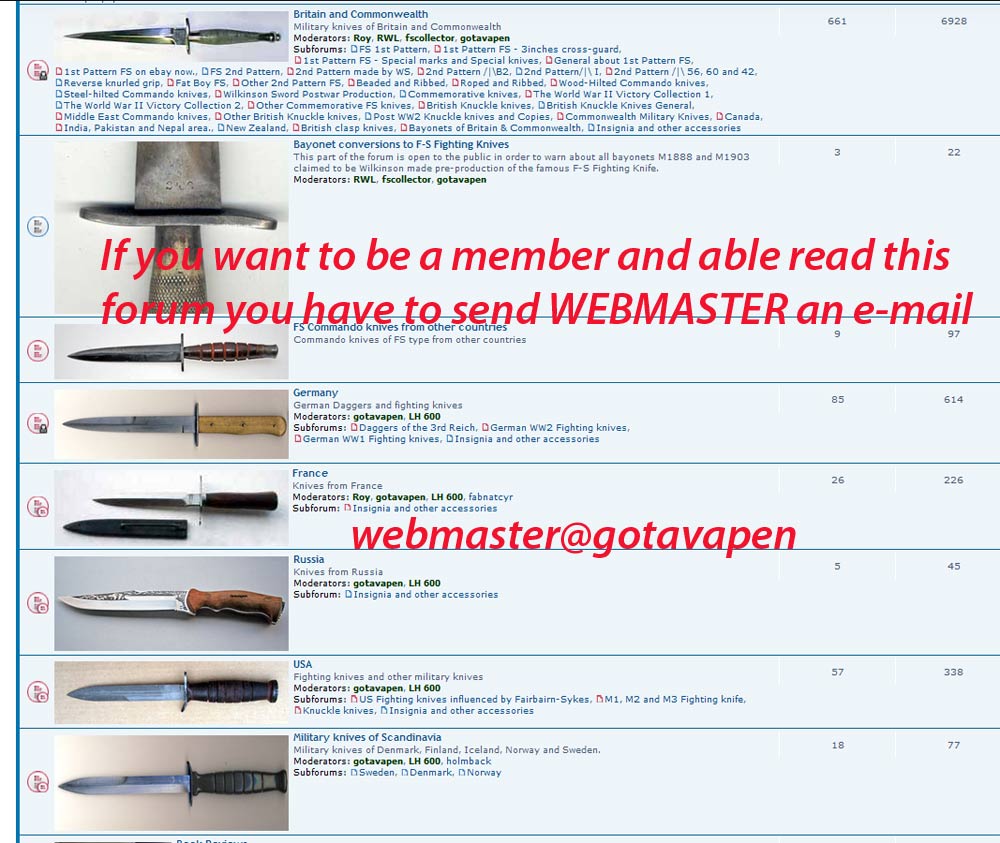 ---
Our specialty!
Here is an overview of the Fighting Knife forum for British and Commonwealth knives. We specializing on Fairbairn-Sykes and moderators are well known experts like Ron Flook, Robert Wilkinson Latham and Roy Shadbolt among others. Other members are Frank Trzaska, John Fischer, van Ratingen, Paul Mcdonald, and many more and many more.
I dare to say that this sub-forum has the most expertise in the world on this subject.
I wish you welcome! Please drop me an email and tell me a little about yourself and your collection. - I have to ask for this because of all spam, which forces me to delete ALL automatic applications.
Best regards
Olof Janson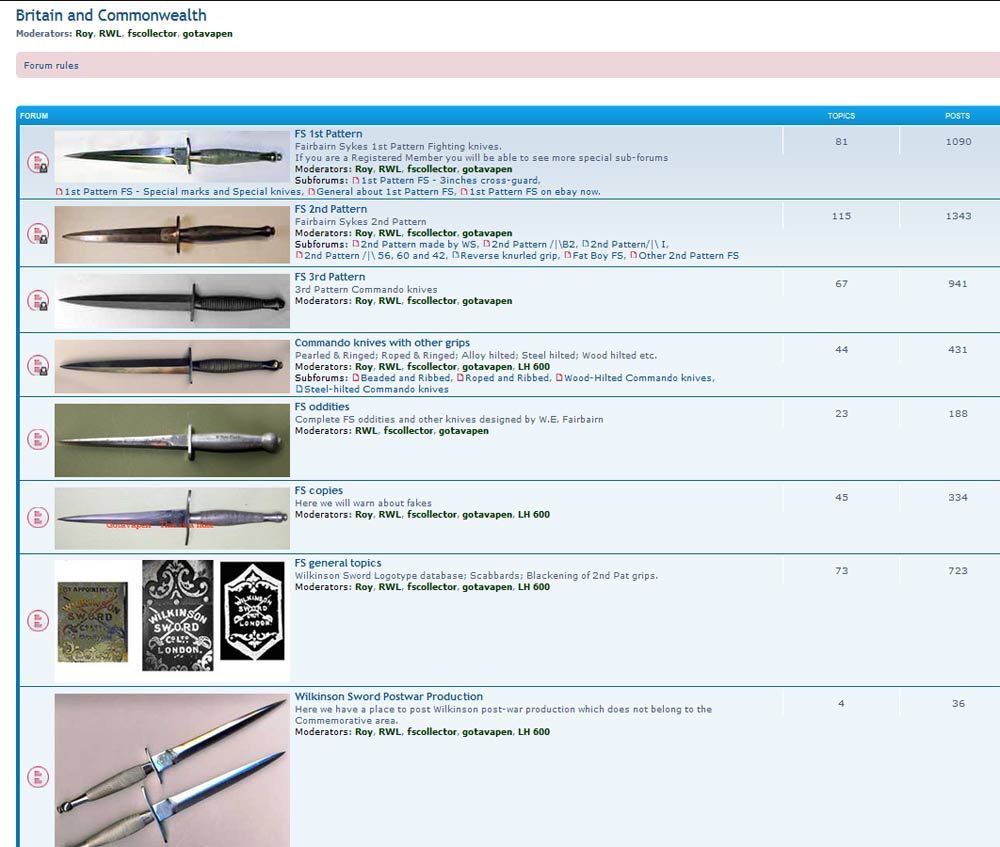 ---