BREN Mk I Modified
Made by Enfield RSAF 1944
sent to Sweden complete with case just before the war ended.
The Bren LMG was developed from the ZB26, a Czech LMG designed at Brno,
by the Royal Small Arms Factory at Enfield.
The name was an amalgamation of BRno and ENfield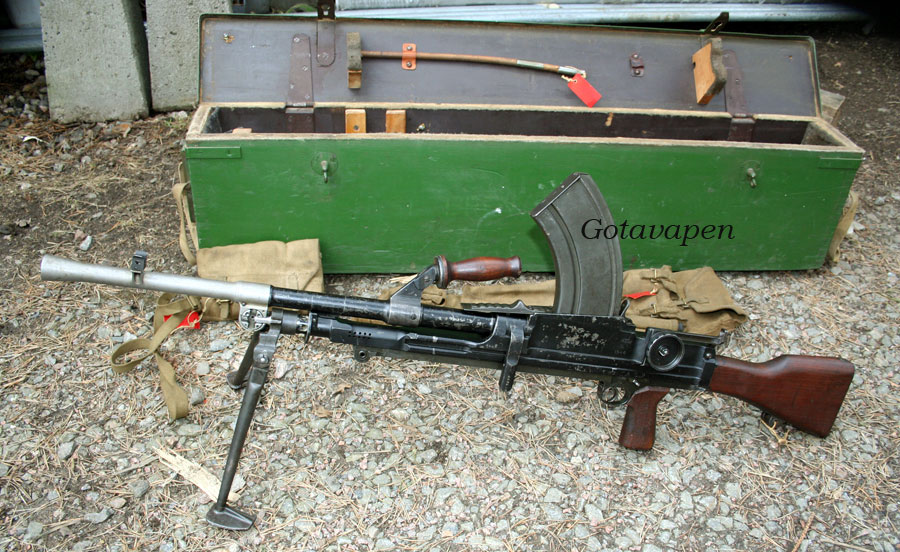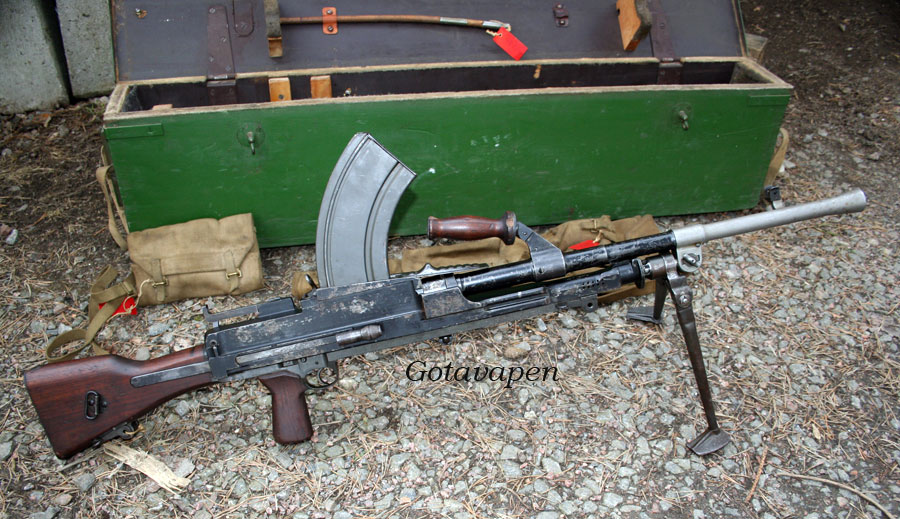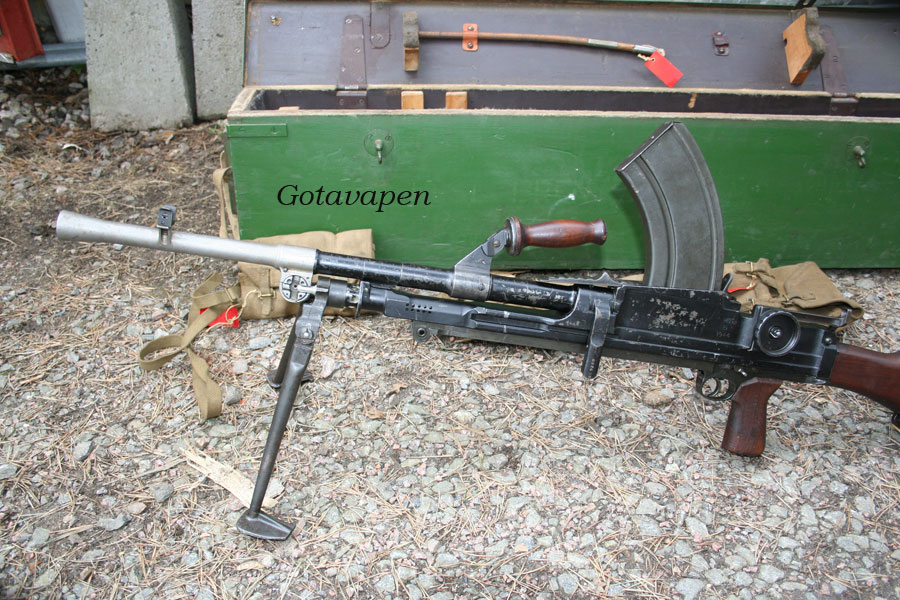 With stainless steel forend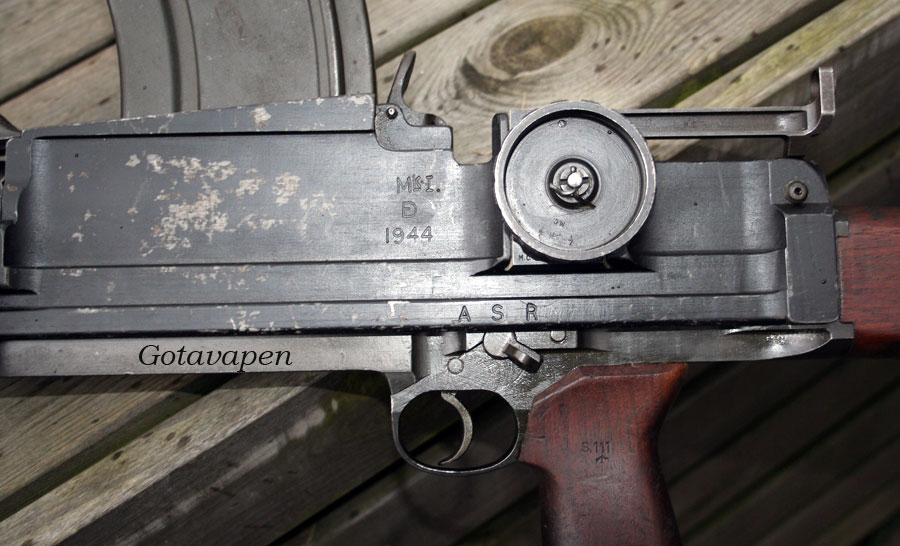 D+E gives Enfield RSAF 1944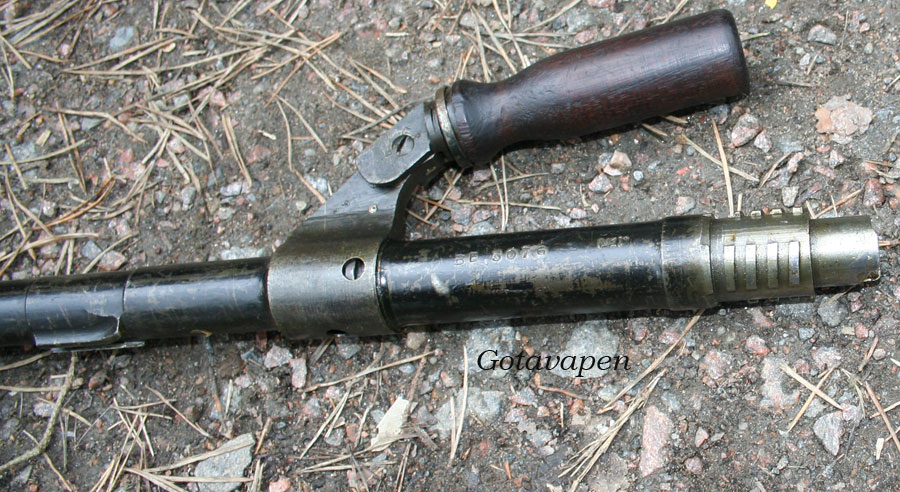 Extra barrel here with locking lugs.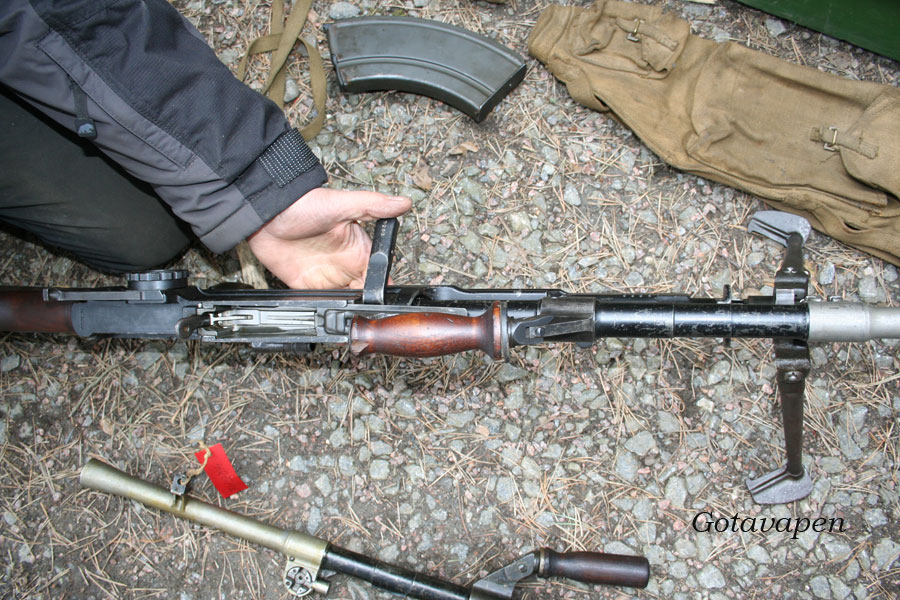 The barrel is removed by liften the lever.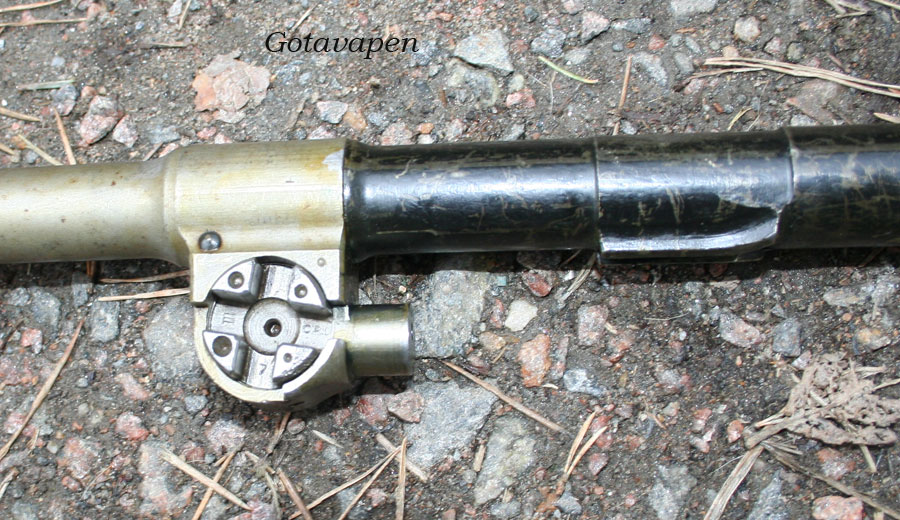 Gas regulator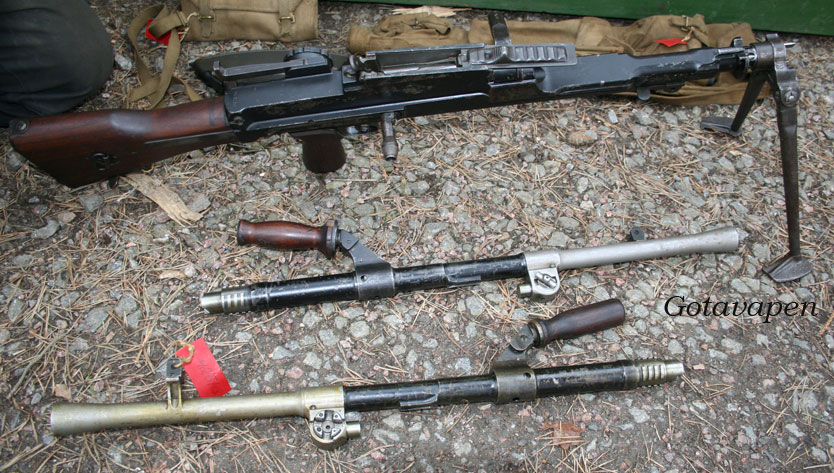 Barrel removed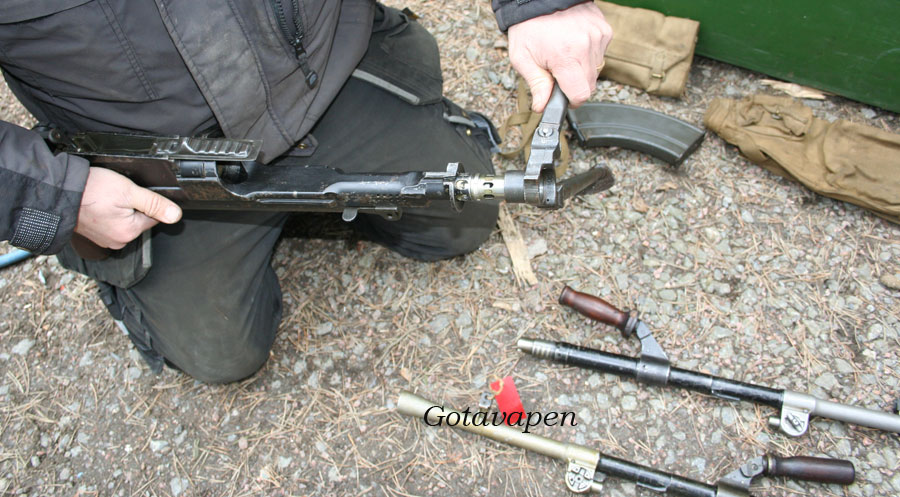 Take away the bipod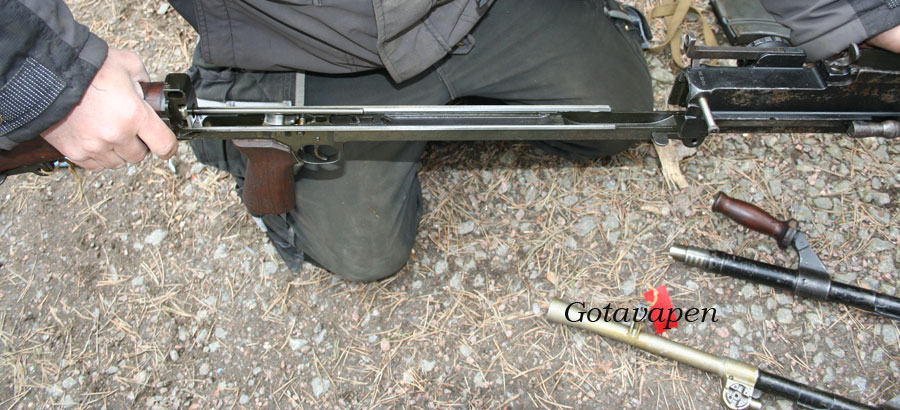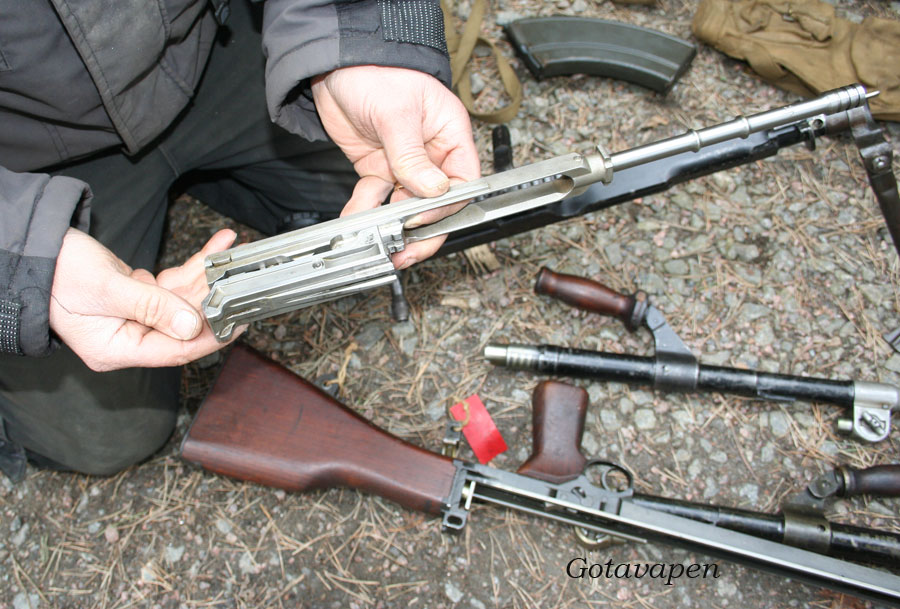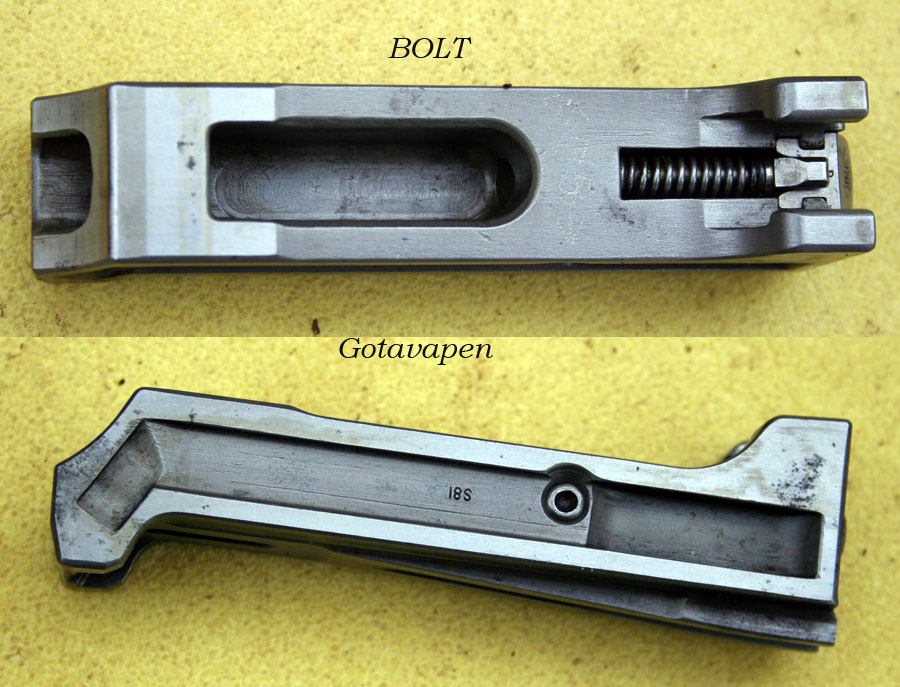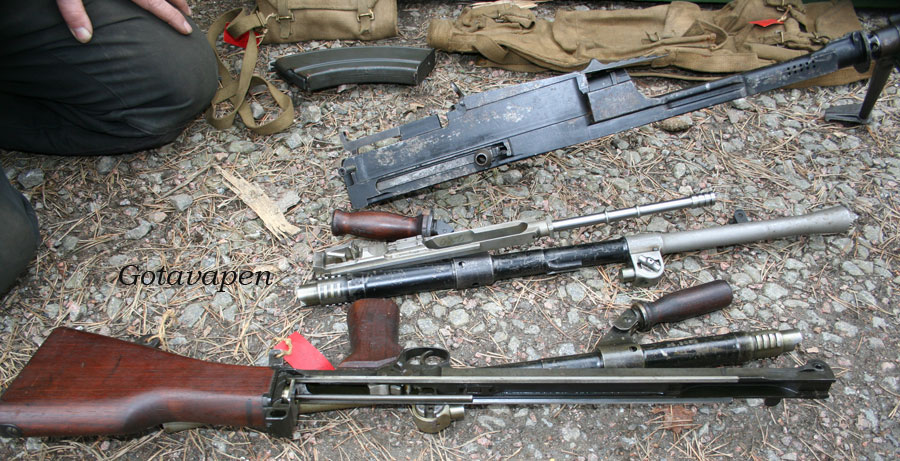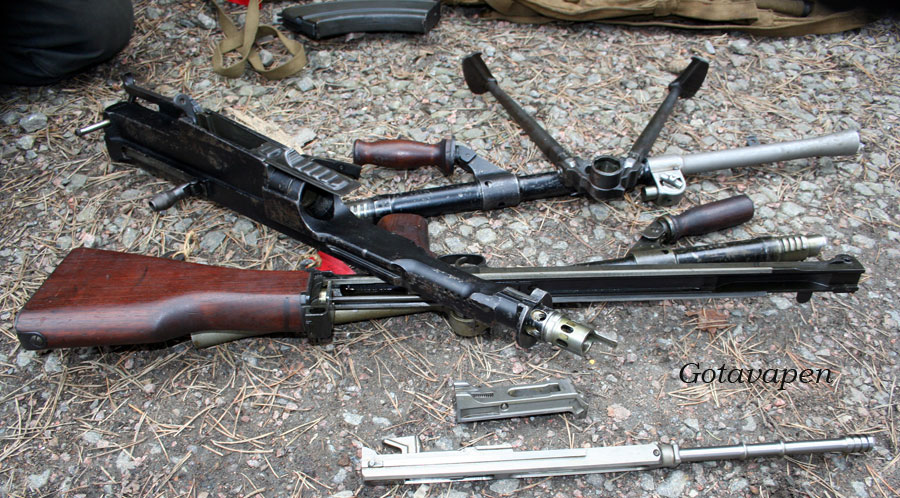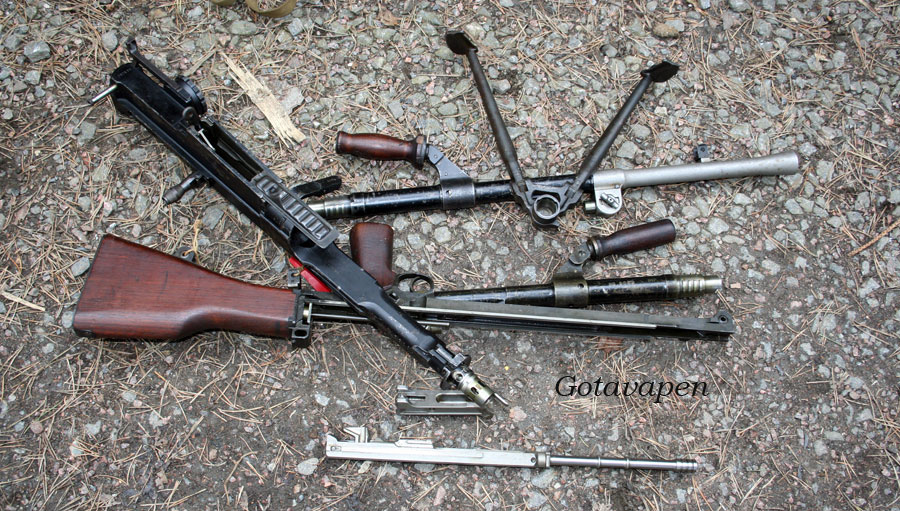 About the magazine:
+ Large capacity magazine
- Magazine blocks the view