Swedish military type commercial models of bayonet m/1896 with nickel finish.
There are many bayonet m/1896 with nickel plated grips and scabbards in collections.
Variations of bayonet m/1896
1903 Tunafors Company sold variations of bayonet m/1896. These were called Knife bayonets or Hunting Daggers.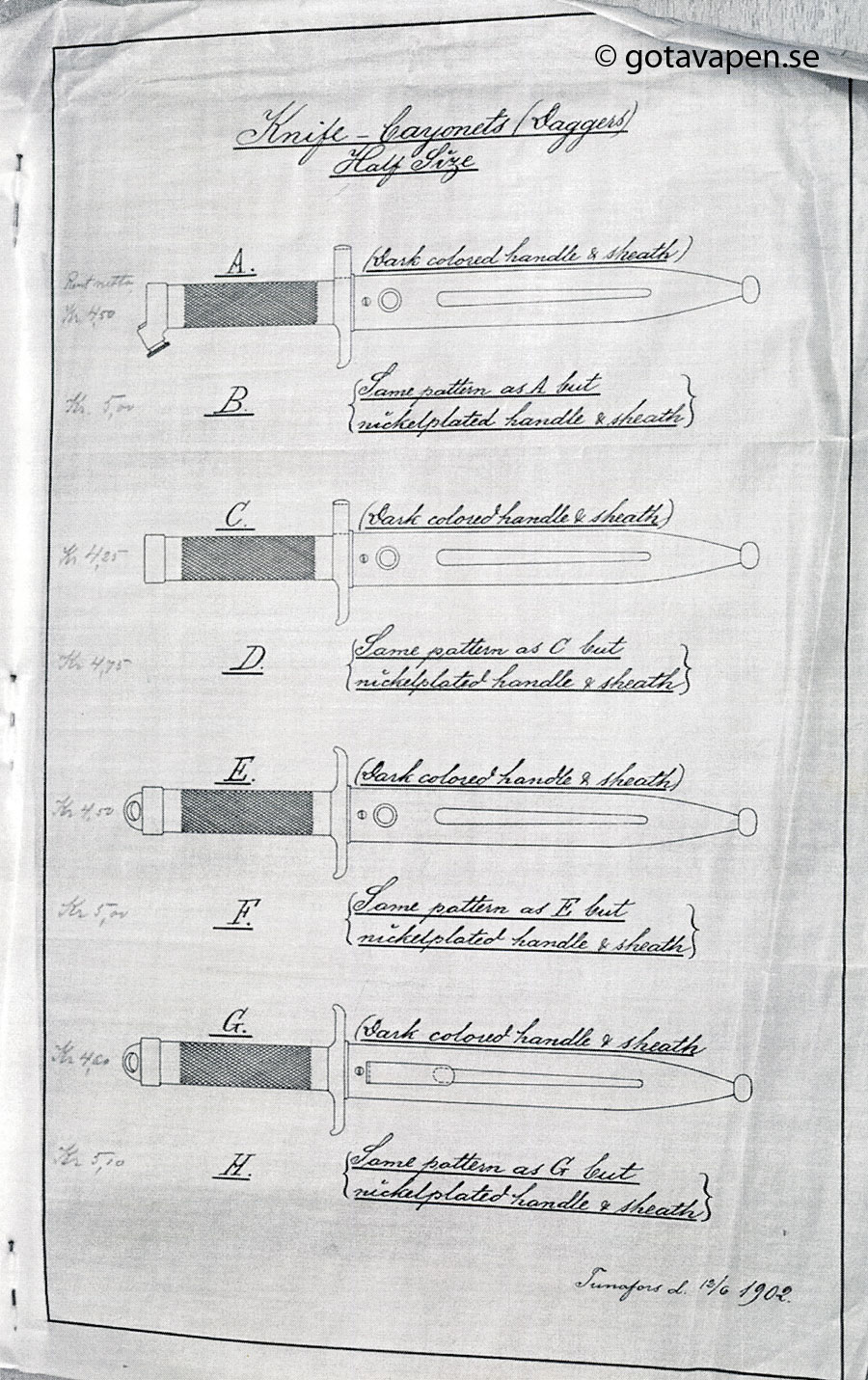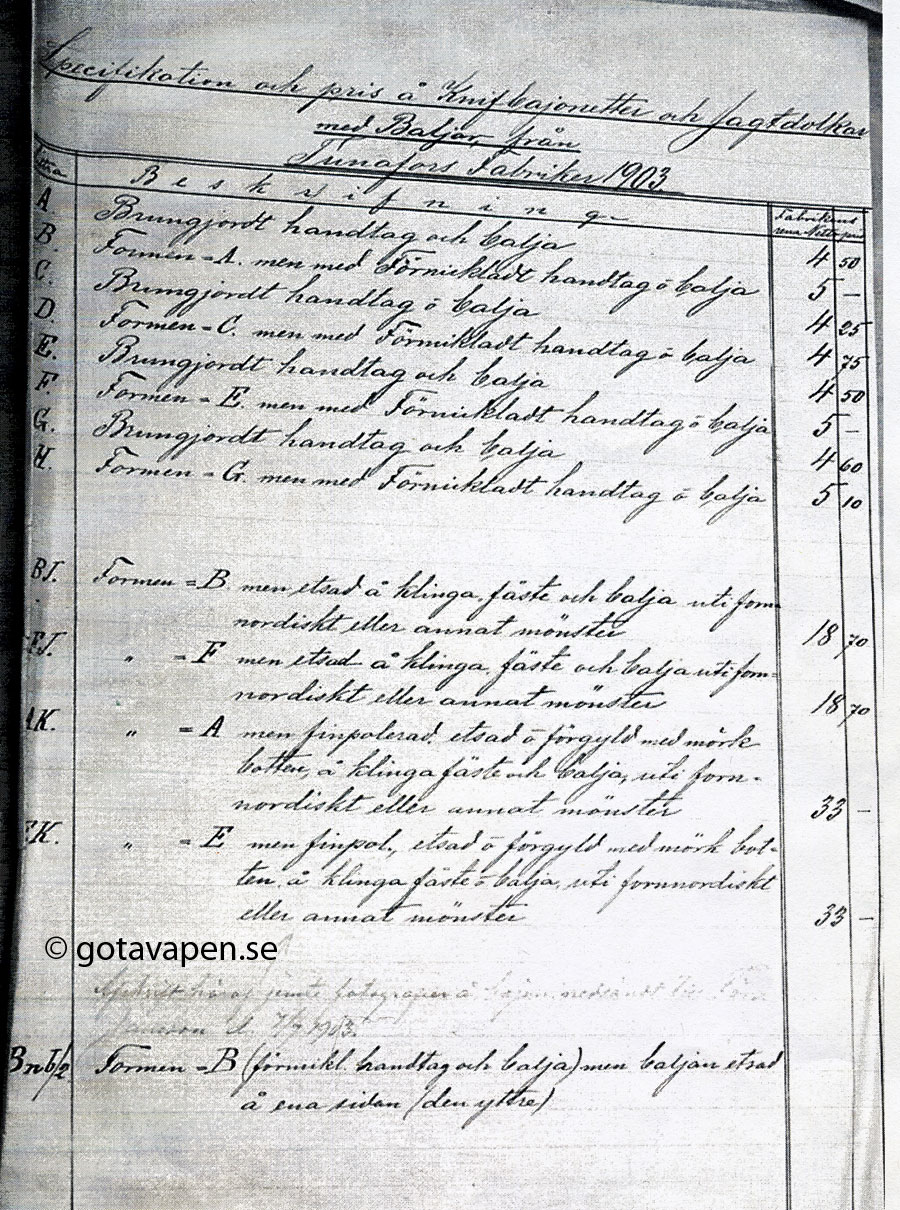 Prices in Swedish Krona (SEK) 1903.
Commercial models
The first model with flat release button (rare)

Bayonet with frog m/1931 for parade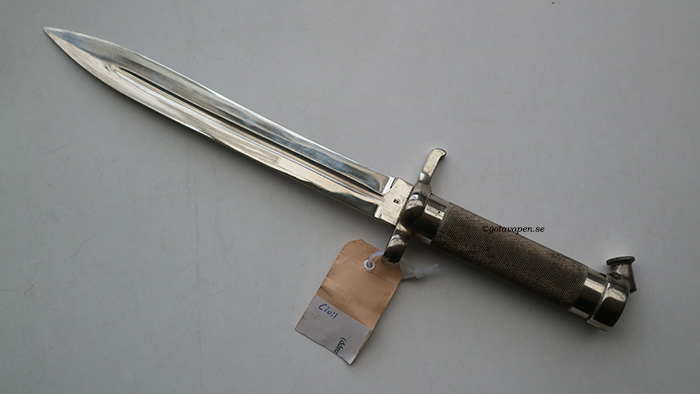 Above 1st early model with commercial frog and scabbard
and
The first model with flat release button and etchings (very rare) (B above)

There are also some rare with etchings. Form BJ above.

Hunting Daggers based on the m/1896 bayonet
There is also an unusual bayonet based on the same construction like m/1896 but without a lock for the rifle. The blade is identical.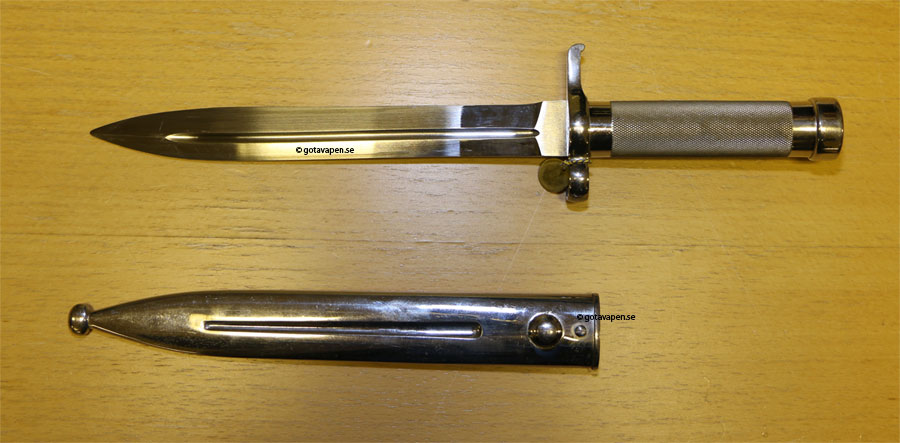 Type C above
Here are Hunting Daggers with double sided cross guard with no hole for a barrel. This bayonet can be found with black grip and also nickel-plated grip and in rare cases with etchings.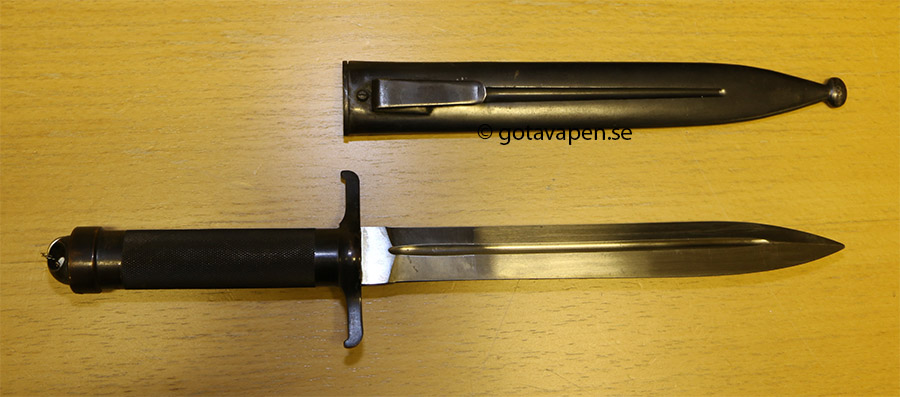 with black grip

with nickel-plated grip

with etchings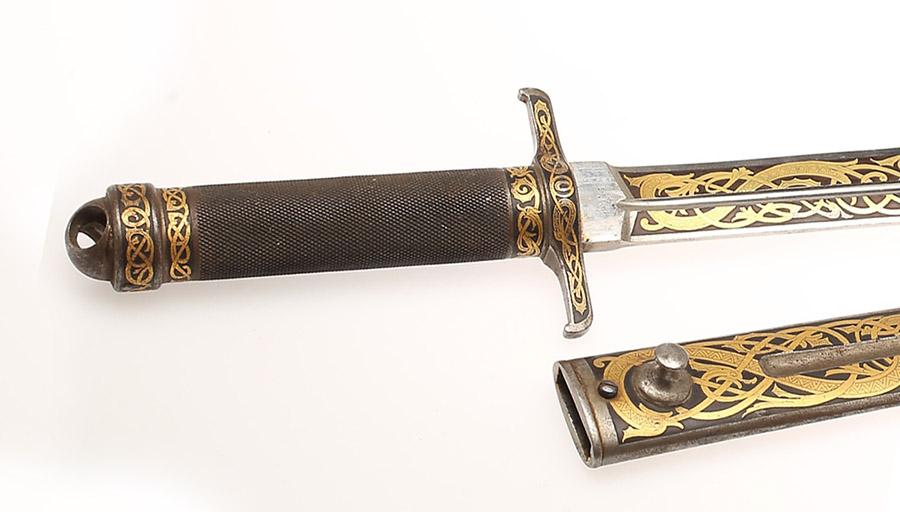 The later model with cone shaped button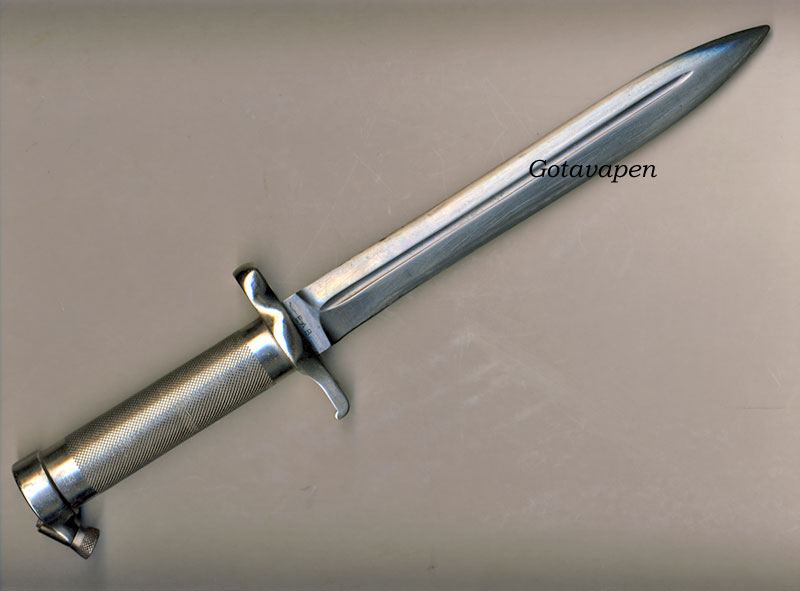 The first model will be found with serial number "000" or without any serial number and normally without any acceptance stamp. (Later but similar to Form A above.)
The later model is often marked with a '+' stamp instead of acceptance mark. This + mark is indicating rejection.
Bayonets with military unit numbers are most likely only bayonets which were plated after the military use by civilians. A military bayonet would never leave the factory in such an appearance!