Something about Scope mounts.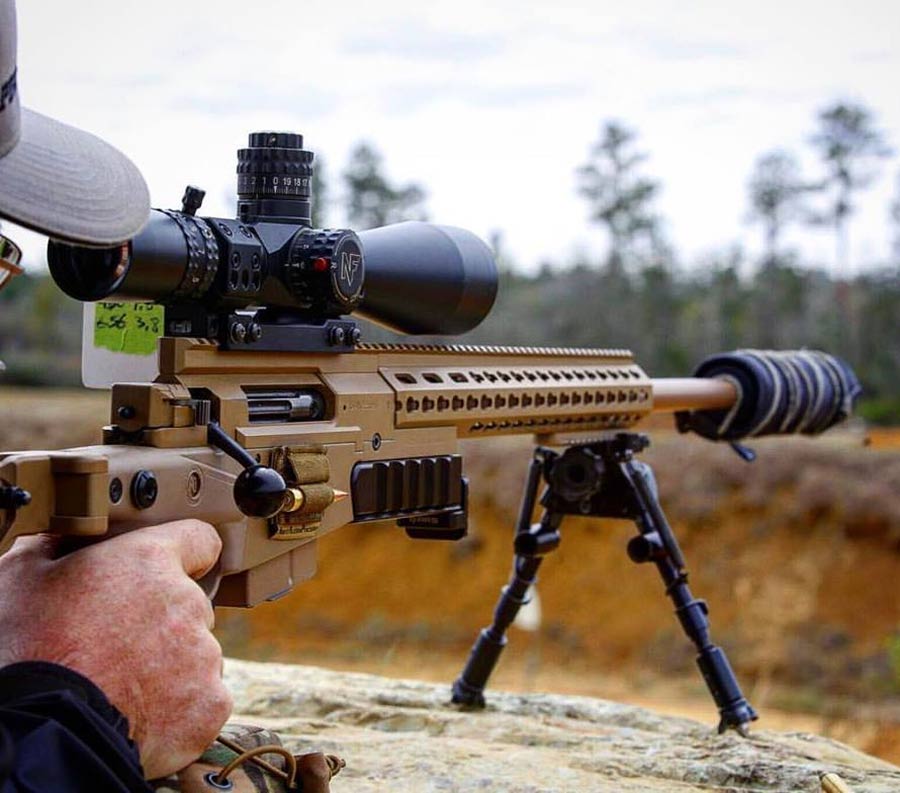 A Spuhr mount with an excellent long distance Nightforce scope.
(All these pictures with courtesy of Hakan Spuhr)
Hakan Spuhr makes a wide range of these strong reliable mount of both types.
See his website ISMS system and Spuhr webshop.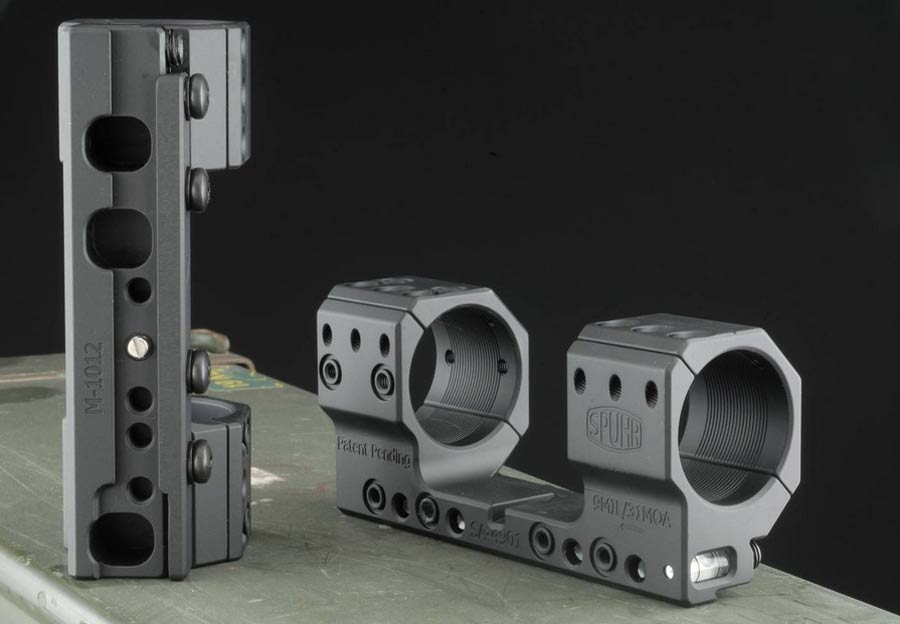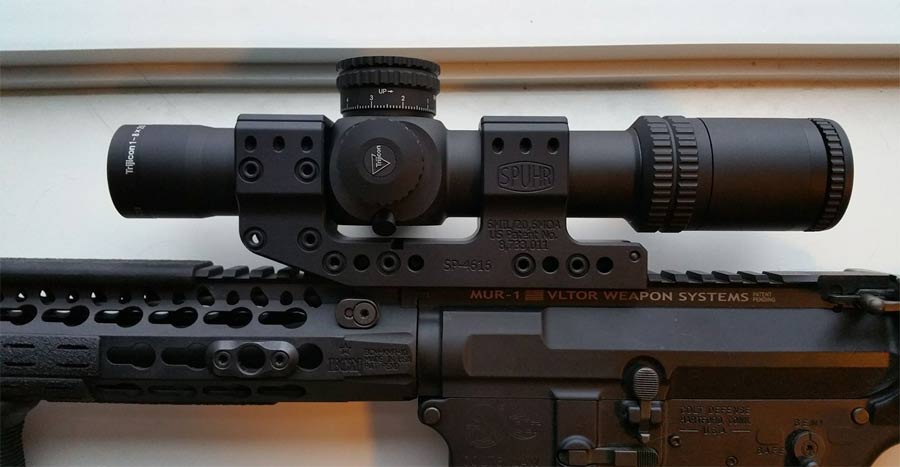 Here a scope and Spuhr mount on an assault rifle.
These types of mounts are the most common and reliable for military assault rifles, hunting and military sniping.
Mounts for more than a scope!
More equipment on the scope for hunting and IPSC rifles open the door for more than one scope mount. One mount for the scope, a red dot sight, laser sight or a torch or what so ever.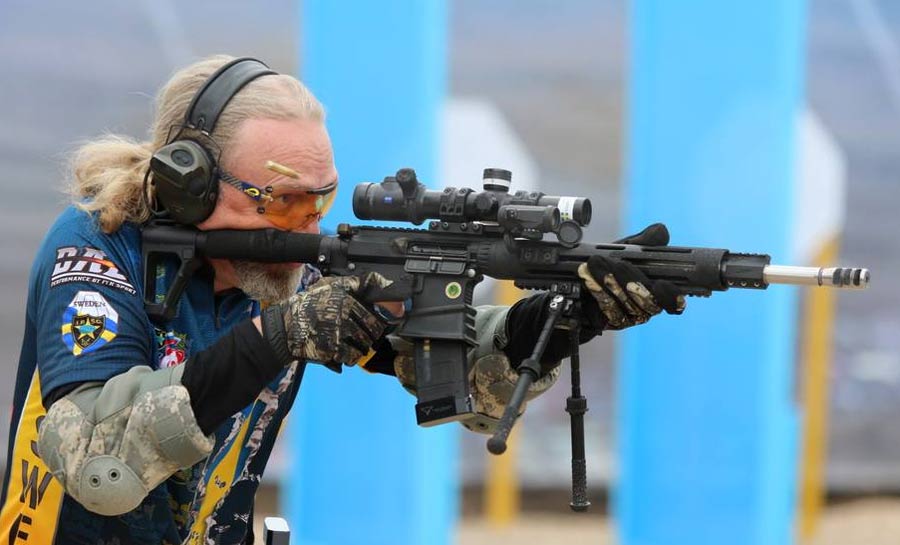 IPSC shooting. Johan Hansen Senior European IPSC RIFLE Champion.
Note brass in the air. One Zeiss rifle scope with an Aimpoint red dot on the right side.
The scope for long distance and the red dot for close quarter targets.
Equipment of Johan Hansen here: