White Guard in Finland or Defense Corp (Suojeluskuntajärjesto) was a volunteer organization in Finland 1917 - 1944 when it was prohibited by the Sovjet Union in the peace treaty with Finland. This corps was similar to the Auxiliary force in UK during WW2. When the war started more than 100 000 men served in this corps.
From 1918 this organization was part of the defense system in Finland. Later on this was stated in a law by the parliament 1927.
This organization contributed in a very high degree to the excellent fighting and resistance in both wars against the Red Army.
This knife is a typical knife with their marks. On the hilt you can see a capital S (S for Suojeluskuntajärjesto) and below two flags crossed (Finland flag). The blade is marked with the manufacturers name Kauhava
Knife used by Finland Defense Corp during WW2

Note S on the grip. Even the scabbard is marked S in the circle.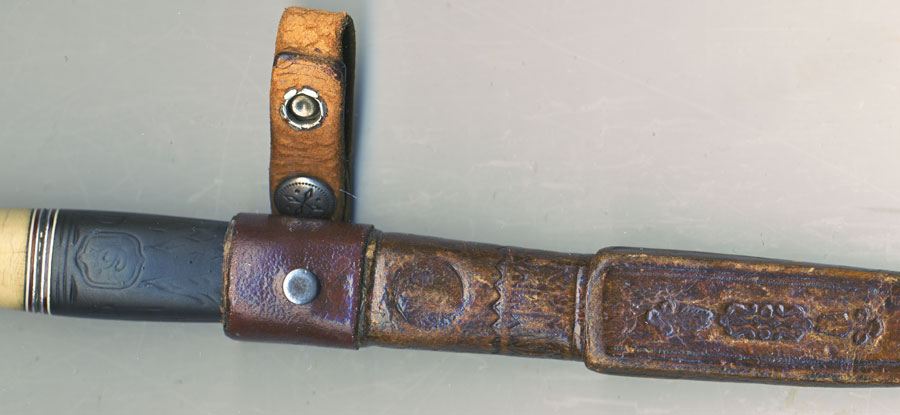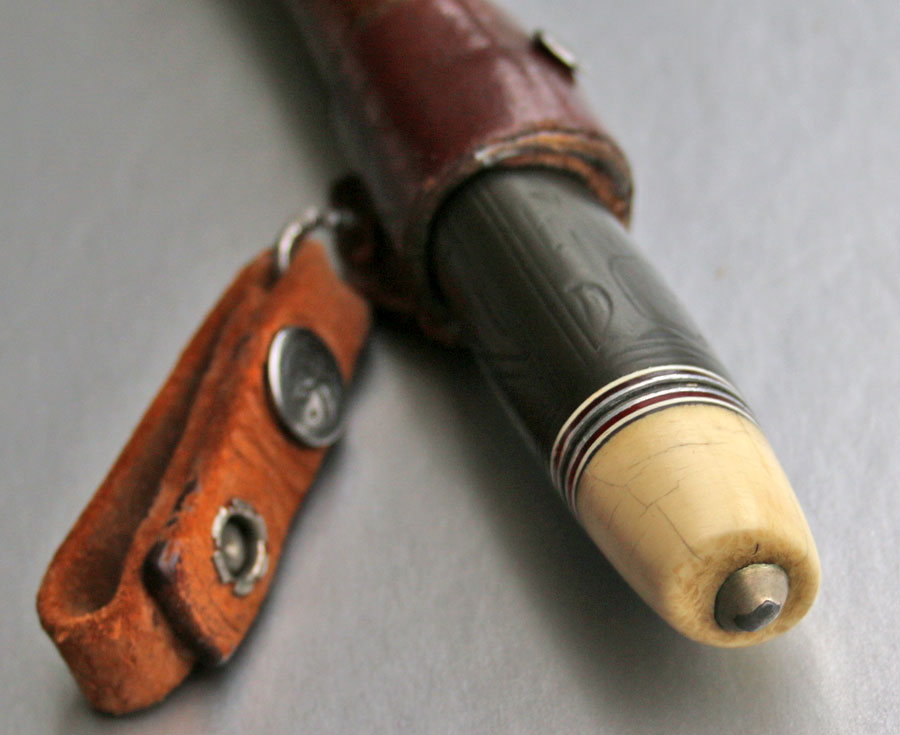 Note the german old type of press stud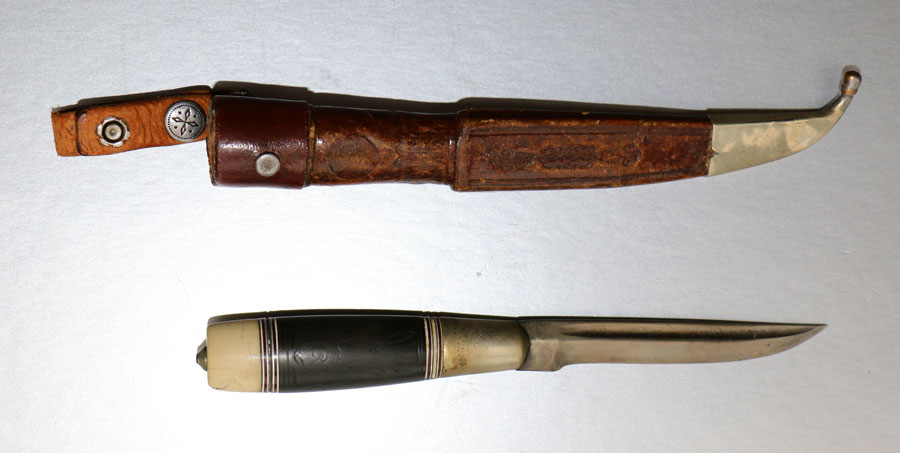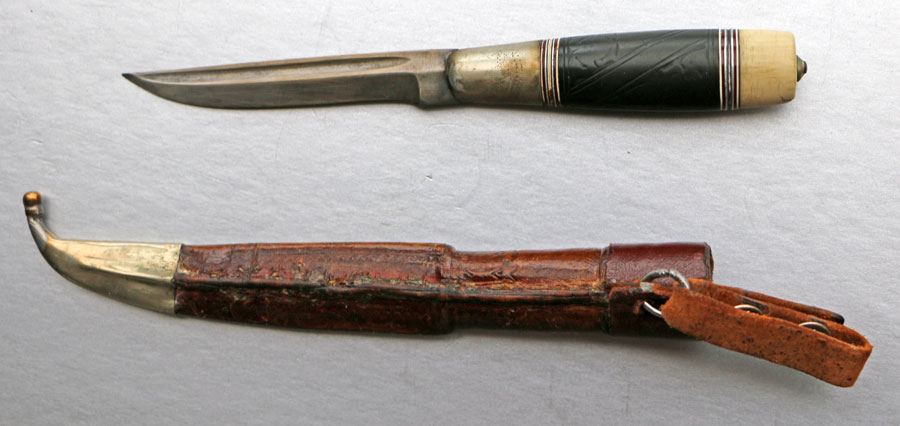 Manufacturers name Kauhava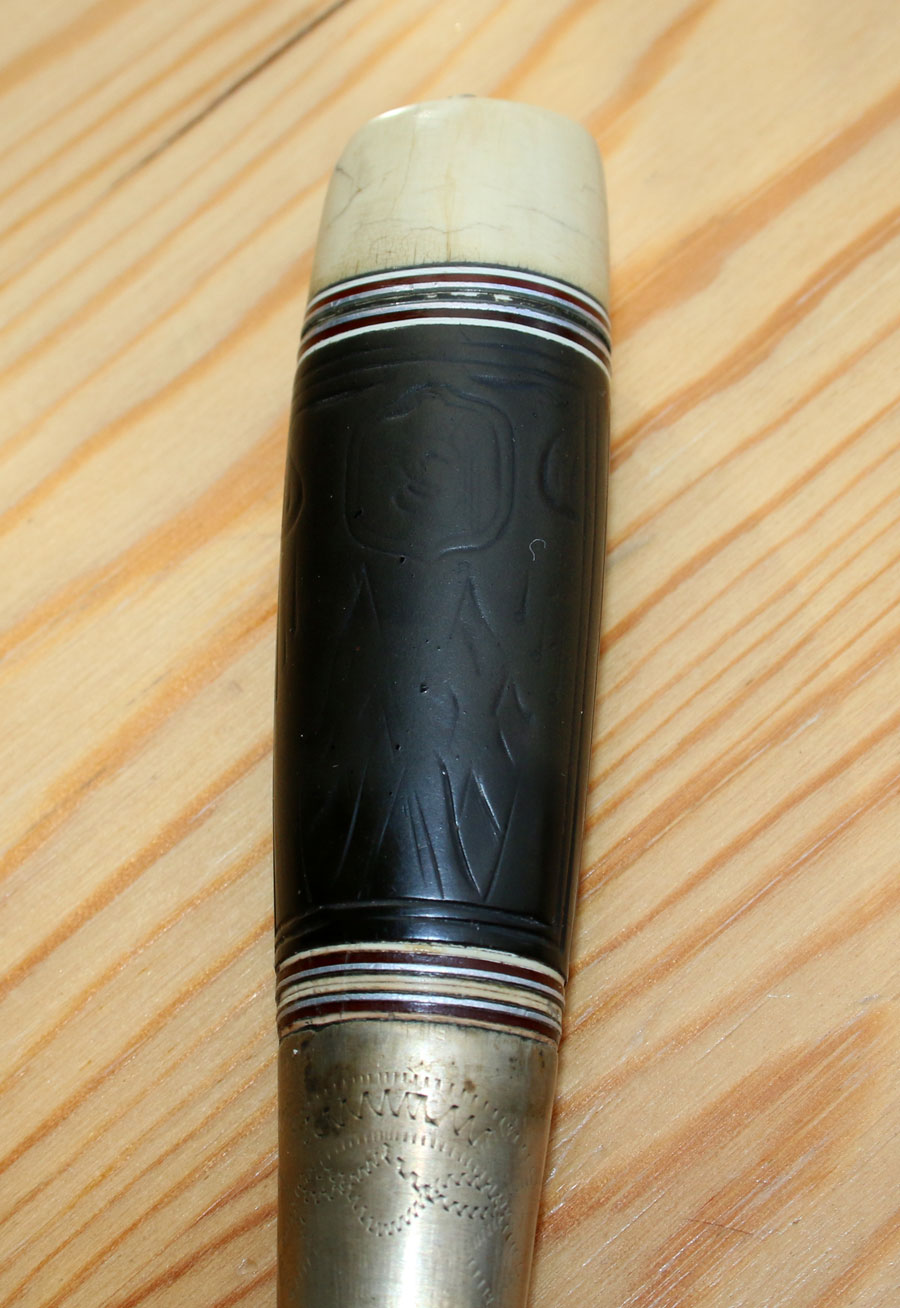 2 Finland flag crossed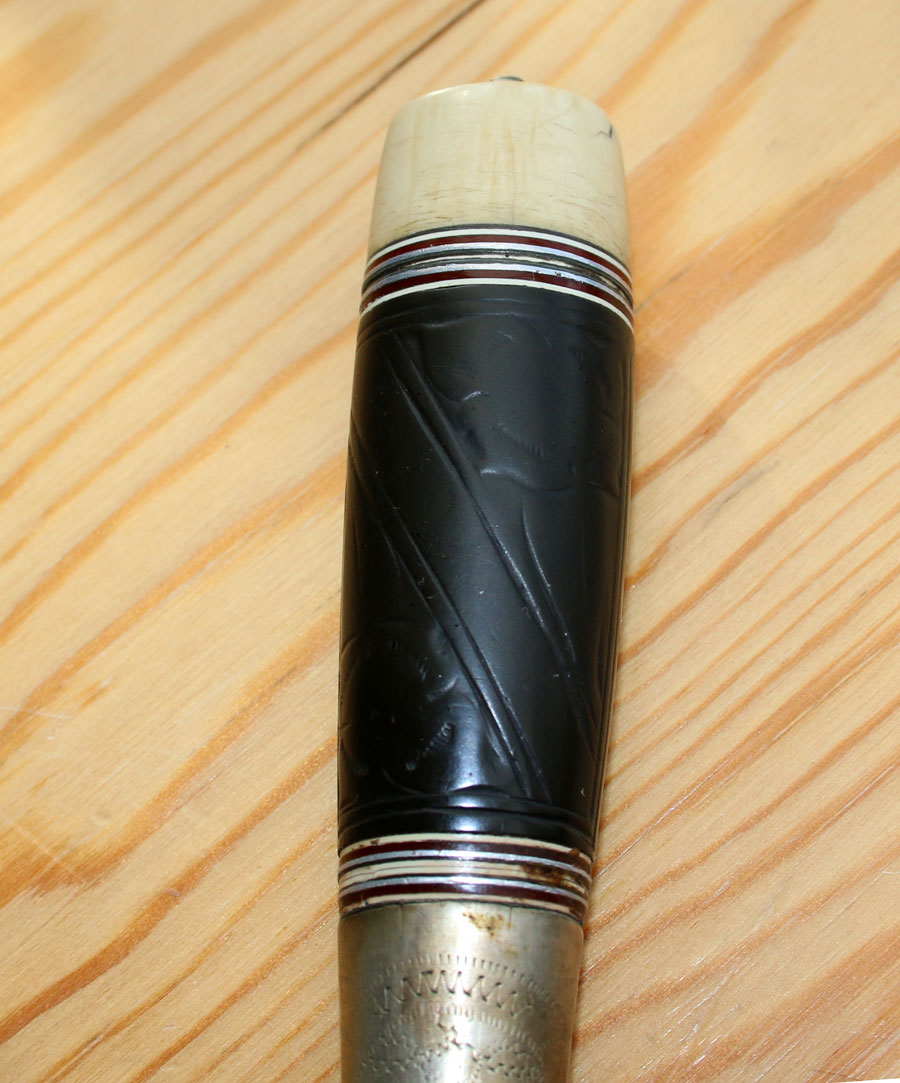 Reverse side of grip.