This series of articles will basically only deal with Swedish Army Machine guns used as support weapon which can be carried by the soldiers and used separated from vehicles.
Sweden has a long history of Machine guns. 1865 Sweden tested Richard Gatling's machine gun from 1862. It had the designation Kulspruta fm/1865 (Machine gun test model / 1865). The calibre was 11 mm and had 10 barrels which turned around by cranking a handle. It never became adopted. The Gatling is a mechanical operated machine gun and not automatic.
In 1870 Lt. D. H. Friberg got a patent for his operating principles of a real automatic machine gun! The earliest drawing found are dated 1882! This was before Maxim made his machine gun. Due to the black powder ammunition which was used at that time, the gun became full with slag very fast and malfunctioned. Because of this reason nothing came out of Friberg's invention that time.
Look at Nordenfelt's 2 barrel Mechanical Machine gun here on

(picture Armémuseum)
Early test with ten revolving barrels 1869.
This Machine Gun with 10 revolving barrels was designed 1869 by Helge Palmcrantz (1842-1880). Test showed that the mechanism was unreliable if more than 300 shots per minute were fired. The problems were due to black powder ammunition.
This machine gun has revolving barrels made of cut off Danish Remington M1867 barrels. The system is similar to the Gatling, however a less complicated mechanism.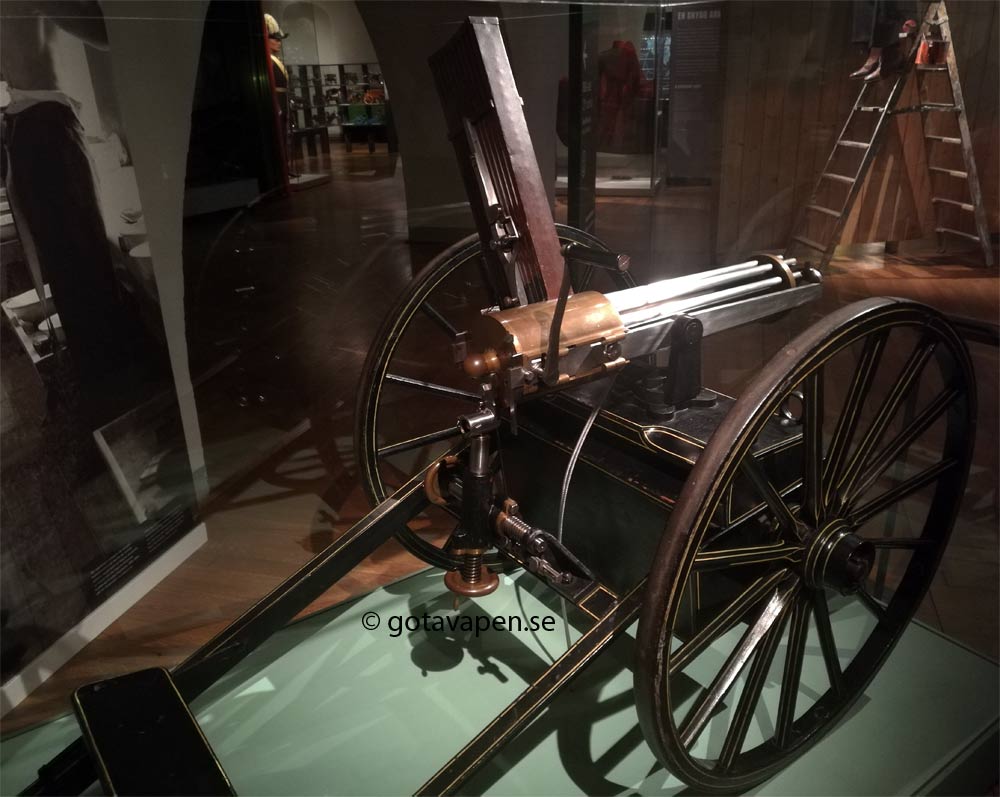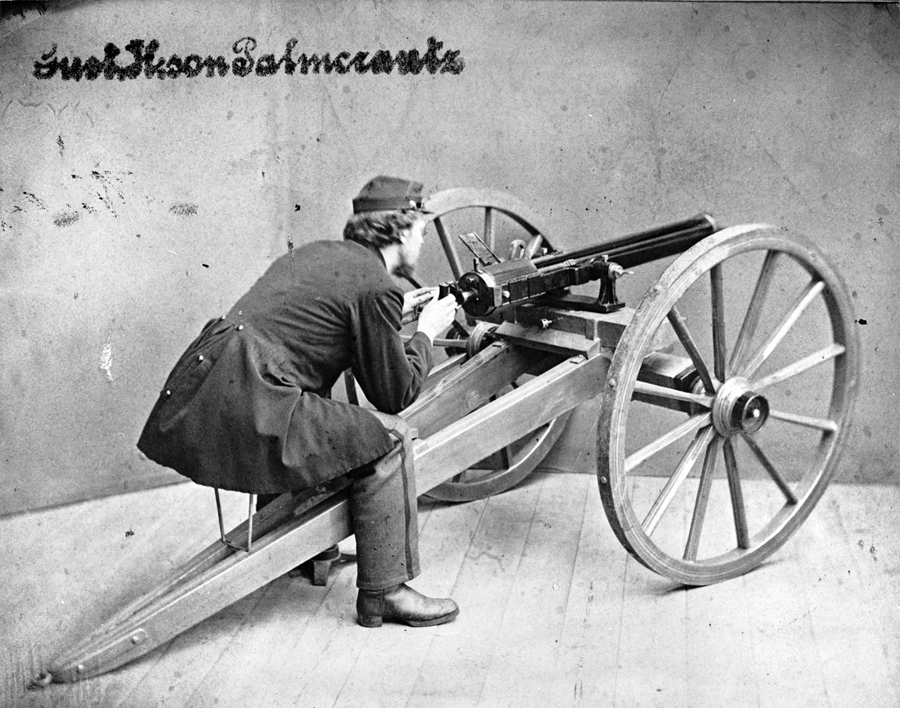 An artillery soldier with Palmkrantz machine gun
---
In 1874 he patented a new construction with horizontal barrels, which became a success throughout Europe. The main problem was the black powder cartridges.
Kulspruta m/1874
The first adopted Mechanical Machine gun was Kulspruta M/1874 (Kulsp M/74).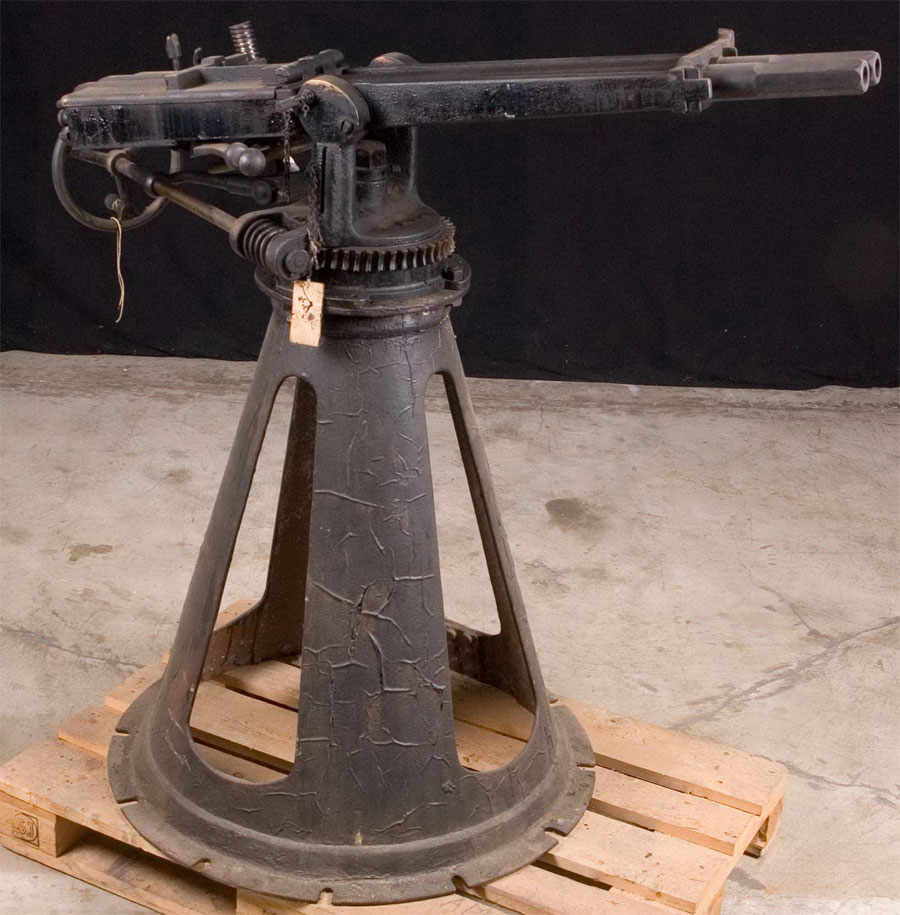 Machinegun M/1874 (25mm)
(picture Armémuseum)
---
Kulspruta m/1875 (Kulsp m/75)
The second adopted Mechanical Machine gun was Kulspruta m/1875 (Kulsp m/75). It was also a multi-barrel construction. It was made by Stockholms Vapenfabrik. The calibre was the same as the Swedish Remington rifles – 12,17x42R.