One of the most common marks on 3rd Pattern Commando knives is
B2. Most of these knives were collected after the war and exported to USA and marked with ENGLAND.
The manufacturer of these knives will be reviled in Ron Flook's coming book.
It is rare to find any without the ENGLAND mark.
This example unfortunately in a fair condition only is such a knife which came from Norway.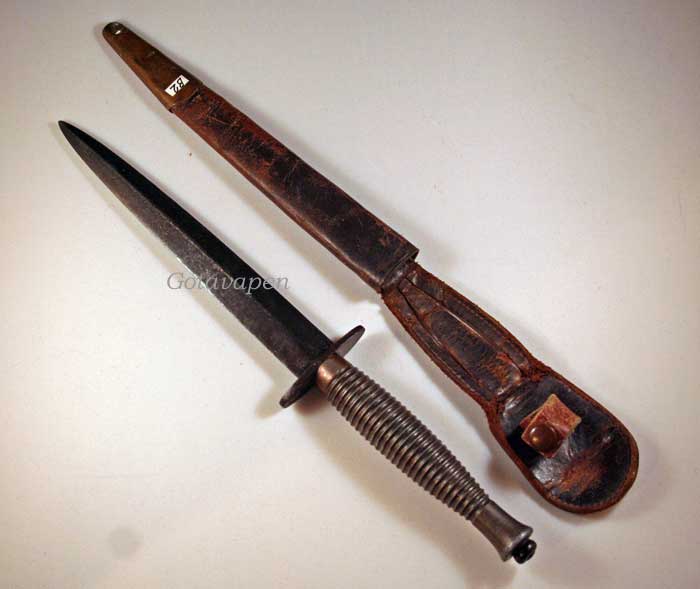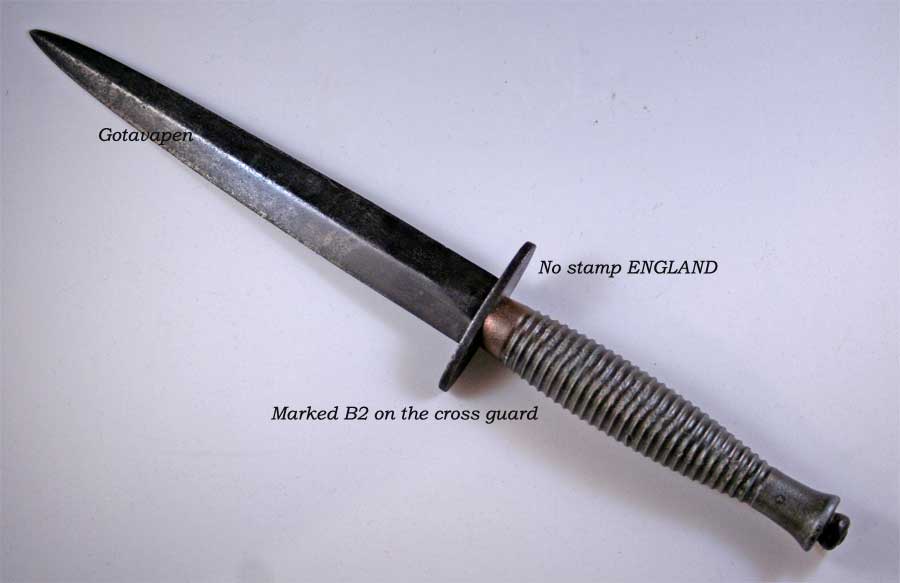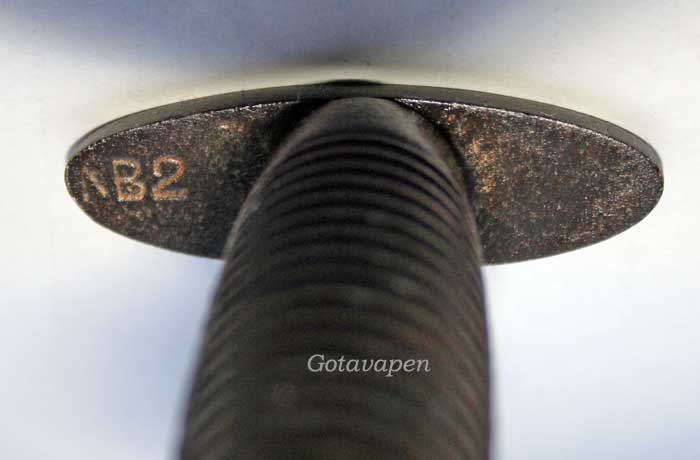 ---
3rd Pattern Commando knife marked ONLY
B
Here is another 3rd Pattern Commando knife
B marked and stamped with ENGLAND.
The unusual point is the position of the
B mark. It is marked
B on the grips ferrule. This type of marking is a unique marking and shall not be mixed with the B2 marking!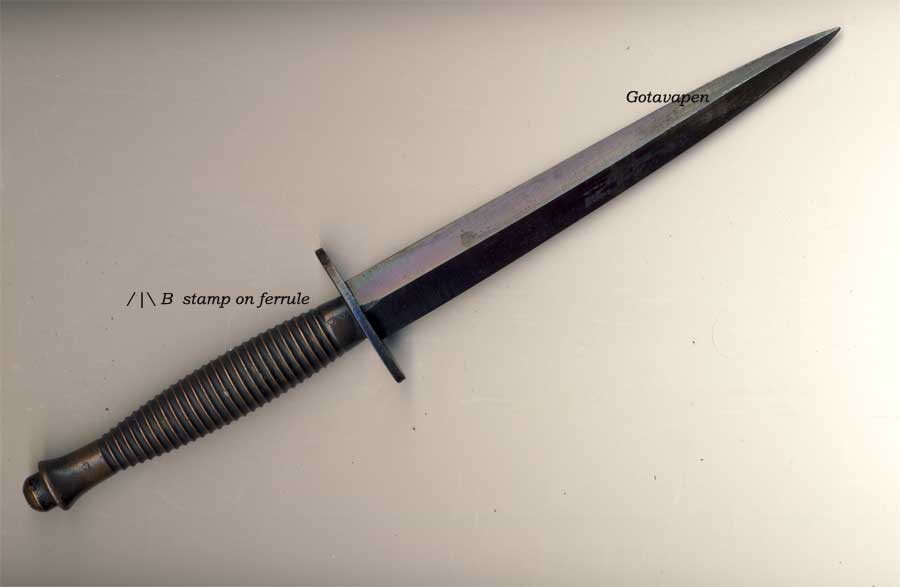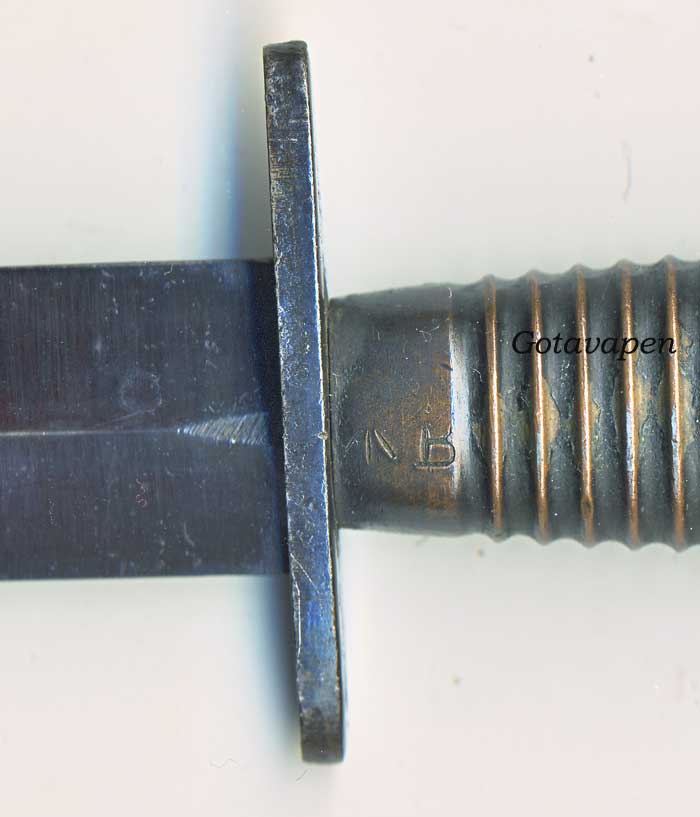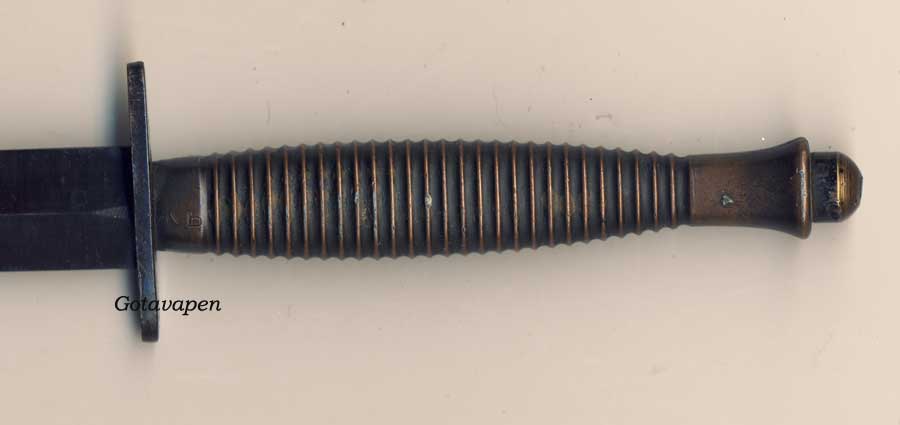 Back to Pattern 3 Commando knives
To Gotavapen homepage in English